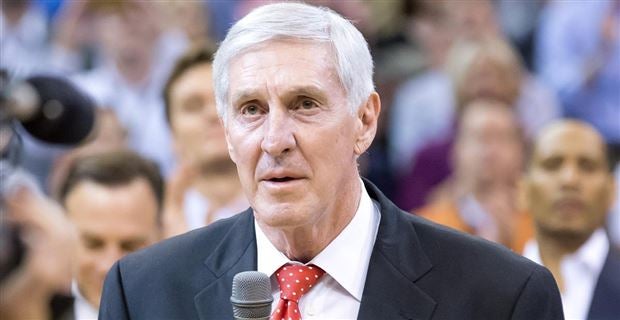 NBA coaching legend Jerry Sloan revealed Wednesday in an interview with Salt Lake Tribune that he's battling Parkinson's disease and Lewy body dementia, a neurological disorder.
Sloan was originally diagnosed last fall after undergoing neurological tests at the request of his son, who is a doctor.
"It was a little scary because I thought, 'Now what am I going to do? My career is over,'" Sloan said.
According to Sloan and his wife, Tammy, his condition has recently gotten worse as symptoms continue to progress. Symptoms of Lewy body dementia include difficulty with memory, problem solving, planning and analytical thinking.
"You try to be optimistic," said Tammy Sloan. "But it is what it is. Jerry's had a wonderful life — the best life you can possibly imagine. But this is not going to reverse itself and go away."
Sloan served as a head coach in the NBA for 26 seasons, starting his career with the Chicago Bulls (1979 to 1982) before coaching the Utah Jazz from 1988 to 2011.
The third-winningest head coach in NBA history, Sloan guided his teams to 1,221 wins over the course of his coaching career.
He was elected to the Naismith Memorial Basketball Hall of Fame in 2009
This article was syndicated from cbssports